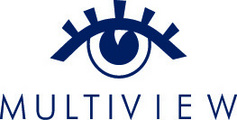 DALLAS, TX—(Marketwired – Apr 14, 2016) – MultiView, the leader in digital publishing solutions for associations and digital marketing solutions for B2B marketers, today announced the availability of Persona HD, a new online marketing solution for reaching highly defined B2B audiences, as well as a major company milestone — its one millionth B2B digital marketing campaign.
Persona HD enables B2B marketers to develop insight–driven campaigns targeting niche audiences based on deep firmographic and demographic data sources. Digital marketers in the B2B space can now create scalable campaigns that target prospects who fit their ideal customer profile.
"MultiView has been laser–focused on providing B2B marketers with the solutions they need to reach audiences in highly specialized industries," said CEO Scott Bedford. "Persona HD, our latest innovation, reinforces how dedicated we are to empowering B2B marketers with the technology and data they need to reach their exact audience of decision–makers. To date, B2B marketers have had to work with broad strategies that are difficult to measure, leading to wasted ad spend. Persona HD taps into our 15 years of B2B marketing experience and data to create campaigns that are more targeted than ever before."
Marketers leveraging the Persona HD solution benefit from:
High Definition Targeting: Site traffic analysis, prospect identification, real–time ad delivery and re–targeting
Custom Creative: Best practice ad design with persona specific messaging
Reporting: Detailed campaign analysis and audience insights
Optimization: Data optimization, persona optimization and ad creative optimization
Expert Service: Data mining, audience building, creative execution, results optimization
COO Steve Fullbright added, "Historically, data segments in the B2B space have been nonexistent and B2B marketers have faced difficulty reaching their target audience using the demographic attributes available in consumer data. Now, with Persona HD B2B marketers will be able to tap into deep B2B data [firmographics, roles, professions, etc.] to create detailed segments and run highly targeted campaigns. At the end of the day, we measure ourselves by the success of our clients and Persona HD delivers the results they have been waiting for."
The introduction of Persona HD follows on the heels of a major milestone — the execution of more than one million campaigns — for MultiView, which applies a trademark blend of expert service, manual targeting and proprietary data insights for a customer base of 40,000 advertisers and 2,100 industry association partners.
About MultiView
MultiView, the leader in digital publishing solutions for associations and digital marketing solutions for B2B marketers, connects the B2B world. We build digital publications that bring thousands of trade associations together with millions of their members, spanning nearly every industry. And we deliver digital marketing solutions that connect tens of thousands of B2B companies with millions of their customers at every stage of the buying journey. Over nearly two decades we've developed unmatched data and insights about B2B buyers and the deep expertise needed to reach them online. Leveraging this powerful combination of knowledge and experience is how we create the connections that deliver real results for our partners and customers every day. MultiView is a portfolio company of Warburg Pincus LLC. We are headquartered in Irving, TX, and have offices in Washington, DC, and Toronto, Canada.